Coastal Community Team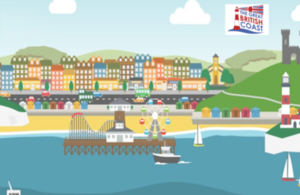 Westgate-on-Sea has been granted a 'Coastal Community Team' by Coastal Communities Minister Andrew Percy.
Each team – made up of local volunteers, councils and local businesses – will receive an initial £10,000 each to develop a blueprint for economic growth and be offered support from a network geared towards regenerating our much-loved seaside areas.
There are 146 Coastal Community Teams up and down the country who in less than 2 years have helped the seaside regain its position as the most popular overnight holiday destination for Brits – with a massive 13.7 million visits in 2015.
Coastal Communities Minister Andrew Percy said:
'The Great British Coast has enormous potential and we're determined to see it thrive all year round.
By 2020 we'll have invested nearly a quarter of a billion pounds in our seaside areas providing thousands of jobs, training places and opportunities along the shore. Now we are backing another 28 coastal communities with cash and urging them to take back control of their own economic futures.
We want to see radical plans of action and I'd urge these new coastal community teams to go out and create a further wave of enthusiasm along the shore.'
Cllr Martyn Pennington will head up Westgate's team and more information will follow here on what the plans are to improve Westgate-on-Sea and what you can do to join in.