Roy Nightingale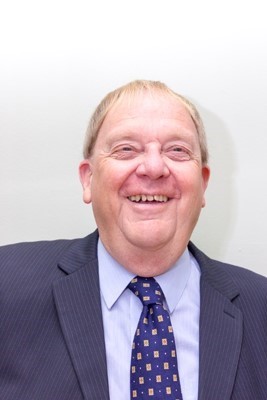 Roy Nightingale is one of the 10 elected Town Councillors on the Council in Westgate-on-Sea.

Roy was elected to the Town Council on the 7th May 2015 and currently sits on 1 Committee -
Events, Tourism & Development Sub-Committee.
My wife Kaye and I have lived in Westgate for the past six years and love it. It's wonderful to be near the sea and see the big open skies of Thanet.
I visit the local shops almost every day and enjoy the sense of being part of a very strong and active community.
I have been a Councillor since the Town Council's inception in 2015 and consider this to have been a real privilege.
One of my priorities has been to lobby for improvements to local transport. My aim being to make the station a welcoming sight for visitors and to have more frequent trains stopping here. Similarly to provide a better bus service. Both of these would improve quality of life for local residents, help the local shops and businesses and increase tourism.
Recycling is another priority for me, so I am pleased about the recycling project in the Town Council Offices and will be practically involved in this.
Contact : 07733 011723
Email: [email protected]