David Wallin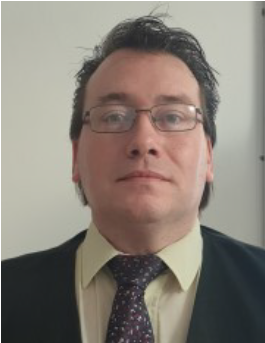 David Wallin is one of 9 Councillors elected on 4th May 2023.
Cllr Wallin - Appointment of Committees:
Finance & General Purposes
Planning, Highways & Environment
Local Transport (Sub-Committee)
Representation on Outside Bodies 2023/2024:
Westgate Heritage Centre
David was born in Surrey, living in Sussex for a few years, until his family moved to the the Isle of Thanet in the 1970s. Working as an Estate Agents in the 90s, he fell in love with Westgate and, by 1996, had moved here and has lived in the Town ever since.
David works in the IT field and is employed by the local MP, the Rt Hon Sir Roger Gale MP, to look after his Consituency office's IT. As part of his love for Westgate, he designed and produced the web-site for the local micropub, which he happily updates every few days.
David has a son, who was Schooled in Westgate until he was 11 and is now at King Ethelberts, which is literaly just yards over the border, being in Birchington
David is disabled, following an 'incident' he had, as a pedestrian, with a car in 1998 and this should enable him to see things from a different aspect to many.
David can be contacted on [email protected] or via mobile 07502 924240