Clive Veck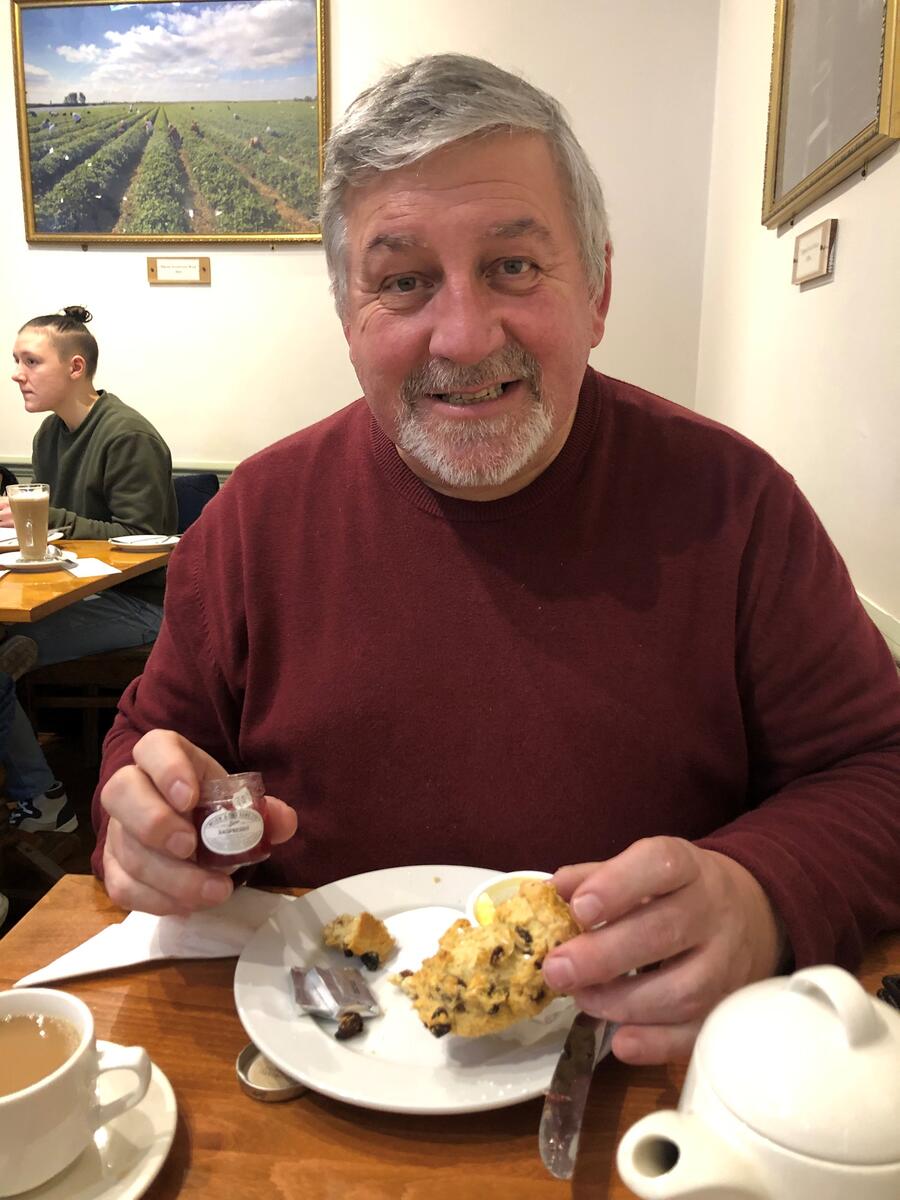 Clive Veck is one of 9 Councillors elected on 4th May 2023.
Cllr Veck, Vice Chairperson - Appointment of Committees:
Finance & General Purposes
Planning, Highways & Environment
Human Resources
Representation on Outside Bodies 2023/2024:
Thanet Area Committee
I grew up in a small Nottinghamshire village, living in a council house, on the banks of the River Trent. My Dad was a bricklayer and my Mum was a cleaner. My sister still lives in the same area. I was lucky enough to pass my 11+ and to go to the local grammar school. Went onto York University, where I studied Mathematics and Statistics, but more importantly I met my future wife, Liz.
We have lived in Thanet since 2000. I worked as Head of Benefits for Pfizer Limited in Sandwich for 18 years, until I retired at the end of 2017, responsible for UK pension schemes, share plans and flexible benefits. Previously, I worked in pensions manager roles for Vickers Engineering in London, and Lloyd's of London in Chatham. I was also a Fellow of the Pensions Management Institute.
Presently I am a co-opted Governor of Priory Infants School in Ramsgate. In this present role I have responsibilities on the Governing Board for finance, training & development, health & safety and personal development. Collectively, I have over 11 years' previous experience of school governor roles in Thanet and Dover.
I am also a Member-Nominated Trustee for the Lloyd's Pension Scheme with assets of £750M and over 4,700 members.
I married Liz in 1983 and she still works as a school librarian at St Saviours in Westgate. We have three grown-up children who all still live in the Thanet area. My other interests include films, fishing, food and drink, friends, all sports, quizzes, and visiting new places.
I have just recently been co-opted onto the Westgate Town Council and I hope that, with my skill set, I can contribute to the council's work to achieve the best outcomes for Westgate. I know that it won't be easy, but I am committed to giving it as much time, energy and experience as I can to help.
Clive can be contacted on [email protected] or via mobile 07508 947333